St. Johns is healthiest county in Florida
Studies have proven what St. Johns County residents already knew: This is the healthiest place in Florida.
The fourth annual national study of all 50 states was released Wednesday by the Robert Wood Johnson Foundation and ranked St. Johns County first in the state when measuring today's personal and community health, social and economic factors, the physical environment and tomorrow's health outcomes.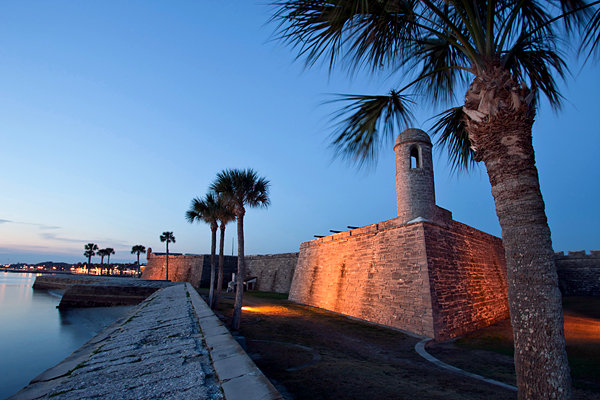 This may sound familiar. St. Johns County was also ranked No. 1 in Florida in 2012.
Clay County ranked 16th in health factors and seventh in health outcomes; Flagler ranked 27th and 23rd respectively; Duval ranked 31st and 47th and Putnam ranked 66th in both.
Generally the worst in the state was Union County, ranked 51st in health factors and 67th — dead last — in health outcomes.
The foundation's report tells the story in one sentence: "Where we live matters to our health."
Joy Andrews, interim director of St. Johns County Health and Human Services, said the pathway to successful health outcomes is the array of independent, specialized social service agencies that the county helps support.
These include the Council on Aging for elders and the Wildflower Clinic in West Augustine, which provides dental care and lifestyle programs that contribute to healthy behavior.
"Severe medical problems often have their origins in poor dental care," Andrews said.
The Healthy Start program deals with prenatal care, which Andrews said "contributes to the success of lowering infant death."
In addition, there's the Federally Qualified Health Center based inside the Health and Human Services building, delivering primary care to the uninsured and under-insured, among many more.
Also, the county's Healthy Families program offers information to parents about child care and parenting.
Jason Barrett, Flagler Hospital's chief operating officer, said Wednesday that the hospital works very closely with community organizations to coordinate health care.
"We're fortunate we've got a number of parties aligned in the interest of St. Johns County," he said. "By providing comprehensive services and focusing on preventive care, we'll not only sustain the rankings we have, but improve on them."
Flagler Hospital President and Chief Executive Officer Joe Gordy added, "In addition to our ongoing commitment to retaining the best talent, utilizing innovative technologies and achieving the best possible clinical outcomes, we also offer things like free health education classes about diabetes management, kidney disease and heart failure — to name a few — as well as quit-smoking classes."
Flagler has been ranked among the top 5 percent of all U.S. hospitals for clinical excellence and patient safety for the past seven years, he said.
To perform the health ranking research, the Robert Woods Johnson Foundation commissioned the University of Wisconsin-Madison's School of Medicine and Public Health, Department of Population Health Sciences and Population Institute.
Some of the factors measured included environment, education and jobs, access to and quality of health care, and individual behaviors, such as smoking and obesity.
"Until now, there has been no standard method to illustrate what we know about what makes people sick or healthy or a central resource to identify what we can do to create healthier places to live, learn, work and play," the report said.
Health factors
1. St. Johns
2. Martin
3. Sarasota
4. Alachua
65. Okeechobee
66. Putnam
67. Hamilton
Health outcomes
1. St. Johns
2. Martin
3. Collier
4. Seminole
65. Washington
66. Putnam
67. Union
By PETER GUINTA
peter.guinta@staugustine.com
Posted: March 21, 2013