DOWNTOWN NEIGHBORS 08.28.2013
Something new:
Our friends at The Floridian restaurant would like everyone to know about their new backyard venture called The Florida Room.  Located in their backyard directly behind the restaurant, it's a coffee and craft beer garden with house-baked pies and desserts, seasonally inspired sandwiches and artisan southern sundries.   Now that the cooler weather is presumably on the way, check out this new outdoor eatery located at 39.5 Cordova Street.
GOTR:
Everyone's talking about Mumford & Sons and their Gentlemen of the Road Stopover event being held in St Augustine on September 13 and 14.  Mark Litzinger and Chief Loren Lueders from the City of St Augustine have joined Ryan Murphy and Gabe Pellicer of the St Augustine Amphitheatre in meeting with concerned residents and business owners about the expected impact, security issues and opportunities for merchants to be involved.  I attended the King Street corridor meeting last Monday and came away with a much clearer understanding of what is projected to happen in terms of people and traffic management.  Merchants were interested to hear more about the Shuttle Perks which will be offered not only to ticket holders but to local residents and other visitors.  In order to participate or to find our more information you can visit www.ci.st-augustine.fl.us and click on the GOTR logo or email your questions to Rae Phillips at rphillipsssjc@gmail.com.  There are a lot of shuttle buses that will be moving people in and out of downtown and lots of riders and the Shuttle Perks program could bring patrons to a lot of local businesses.  On September 3 from 4-7pm at the Casa Monica, there will be an open house for anyone interested in learning more about the GOTR event, what it means for everyone and what protocols are in place to make it run smoothly.
Save the dates: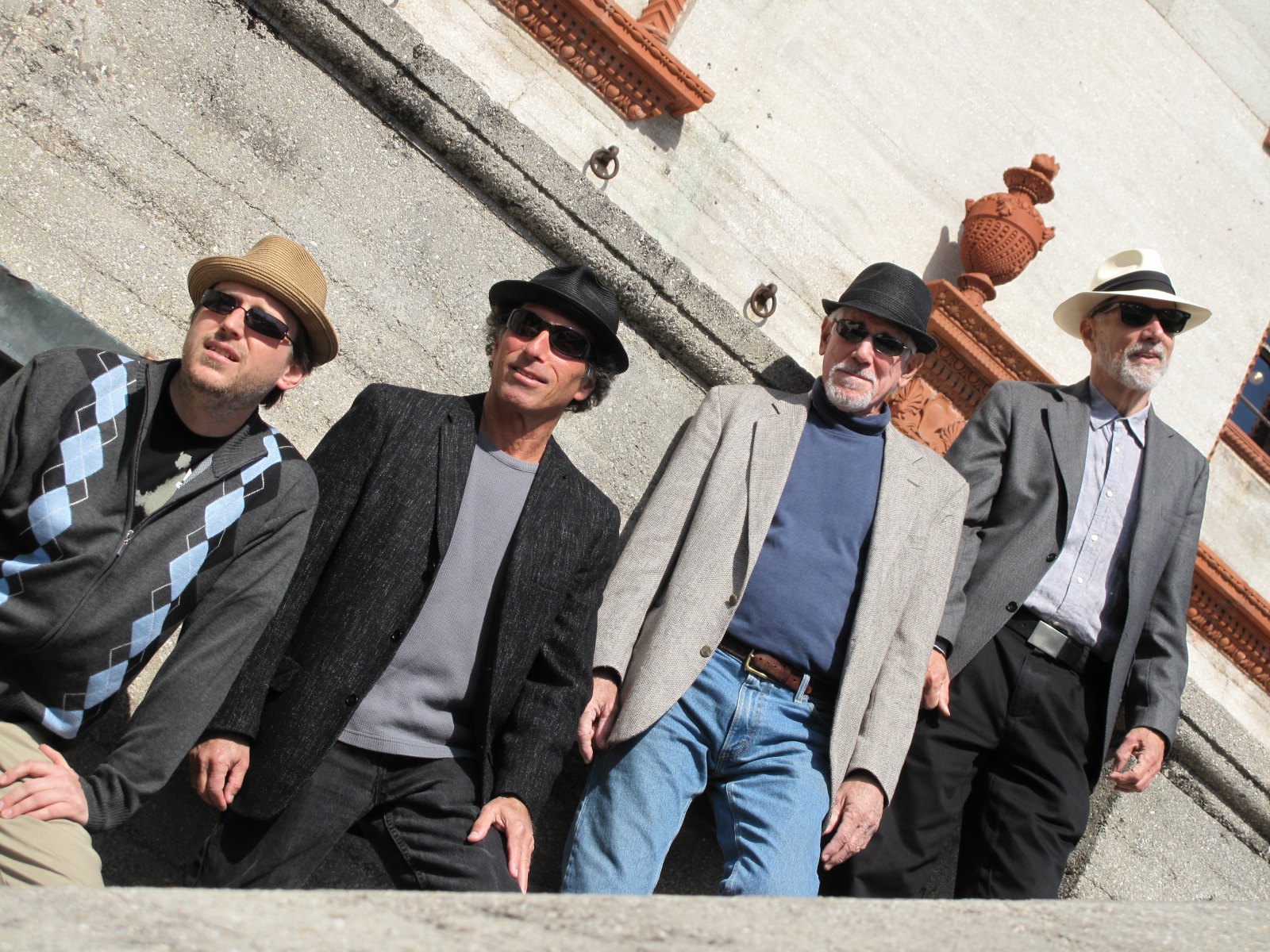 This Thursday Lonesome Bert & the Skinny Lizards will be performing at their second Concerts in the Plaza event and they invite all of their friends to come hear their new music and the old favorites and yes, dancing is encouraged.  The concert starts at 7pm and they're hoping for good weather.  Visit www.lonesomebert.com for more information.
The 2013 series concludes with a special Labor Day performance by the St Augustine Jazz Society and the show starts at 1pm.
Art Gallery meeting:
Jan Miller of the Butterfield Garage Art Gallery is also the new president of the Art Galleries of St Augustine (AGOSA) and she has called for a meeting of all art galleries in town to meet and discuss how comprehensive Art Gallery Guide will benefit all the galleries and the marketing strategy of the local art scene.  The meeting is intended for art galleries only, so if that means you, be at Butterfield Garage this evening at 7pm and join in the discussion.  Parking is in the back of the Garage.
First Friday Art Walk:
In anticipation of the GOTR concert, Amiro Art & Found gallery at 9C Aviles Street will offer a 10% discount to anyone who can show their tickets, their shuttle wristband or their mustache (real or not) at the September First Friday Art Walk on the 6th and then through the 16th.  Kings Head British Pub will be serving their popular English sausage rolls to give you strength.  The work of over 20 artists will be featured and many artists will be on hand to greet you.
Aimee Banion of High Tide Gallery is featuring the stained glass of John Pacheco from Jacksonville.  The series incorporates local sea shells, coral, art glass and glass nuggets and the predominant theme includes mermaids, sea turtles, seahorses, jellyfish and nautilus shells.  The Gene Johnson Road Band will be performing and the artists will be looking forward to seeing you.  Opening reception is from 5-9pm at the September First Friday Art Walk.
Debi James and her husband, Gary Moore, will be hosting a special show at the Georgia Nick Gallery at 11A Aviles Street to commemorate the turtle season.  The pair has created many turtles to celebrate our beaches and these special visitors who also call St Augustine home.  Stop in for the opening reception from 6-9 during First Friday Art Walk.
Julie Dickover of the Crisp-Ellert Art Museum invites everyone to welcome Austin, Texas-based artist, Liz Rodda, whose exhibit includes new video, sculpture and two-dimensional works.  There will be an artist talk on September 5 at 7pm in the Gamache-Koger Theater, 50 Sevilla Street.  The opening reception will follow during the First Friday Art Walk the next evening from 5-9pm and the exhibition will continue through the 18th of October.
Romanza meeting:
Albert and Pat Syeles of Romanza invite you to their upcoming monthly gathering on Tuesday, October 10 from 5-7pm at the Raintree Restaurant, 102 San Marco Avenue.  Their special guests are Ken Yarbrough, new publisher of the Old City Life magazine, and Lura Readle-Scarpitti, the managing editor.  Together they will present their vision for the future of this favorite monthly lifestyle magazine.  These meetings are a unique and comfortable opportunity for the creative community to socialize, network and communicate.
A final goodbye:                           
In early July St Johns County lost a man who had freely given of himself to so many organizations in the community that it's virtually impossible to list them all.  George Morris McClure served the county as a public official, citizen, business professional and a passionate participant and leader in charitable roles.  Family, friends and colleagues filled every inch of Memorial Presbyterian Church to celebrate his life and the impact he made in ours.  His loss will be profoundly felt.
A bicycle accident in early August has kept my extracurricular activities at zero and I'm slowly getting back on my feet and back to this column.  My apologies for not writing more this summer but being one-handed did get in the way.  I